What a ghastly evening!
DataLabs celebrates Halloween, the spookiest day of the year! We bought pumpkins, decorations, and sweets and had a terrific time.
We decorated the office with paper lanterns, flameless candles, stretchable spider webs, balloons, and spooky wall decals.We also cut out various ghosts, skulls, and bats and made our own little stickers.
The snack zone is adorned with a bright handmade pumpkin garland.
There were some scary costumes as well. Upon entering the office, one could meet a hideous witch, a pirate, a goth clown, and more!
When it started to get dark, we put on creepy music and began carving up the pumpkins. Most of us hadn't had prior experience but, thankfully, Lena Lieshchynska gave a masterclass and helped those who had trouble handling a knife.
In the end, we made a terrible mess but the jack o'lanterns turned out to be great, so it was worth it.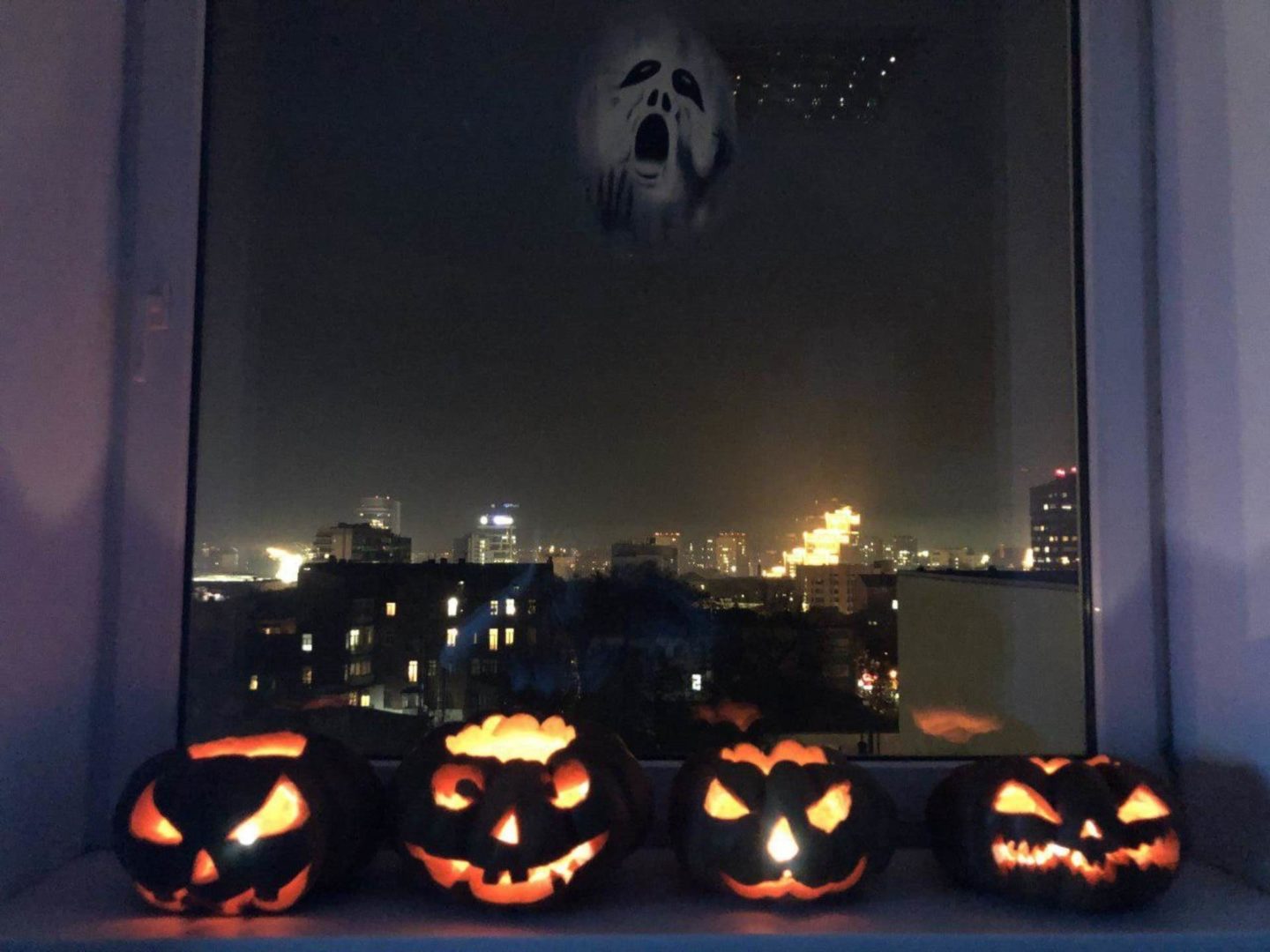 After voting for the best jack o'lantern, we rewarded the winners with delicious and frightening gummy spiders.